Events
Teledyne e2v Press Conference
Teledyne e2v hosted a Press Conference in Grenoble 9-10 April, with journalists from multiple electronics publications within Europe. 3 topics were covered during this event:
Expanding Te2v data converter offering for high frequency up to Ka-band: This presentation gave the opportunity to present ADC & DAC developed in the frame of Interstellar program. A focus was done about the ADC Demonstration Board developed by Fraunhofer, which demonstrates the synchronization features implemented within the ADC.
Space & Aerospace high reliability microprocessors solutions to higher standard Presentation
Teledyne e2v, a leading European Competence Center for System in Package Presentation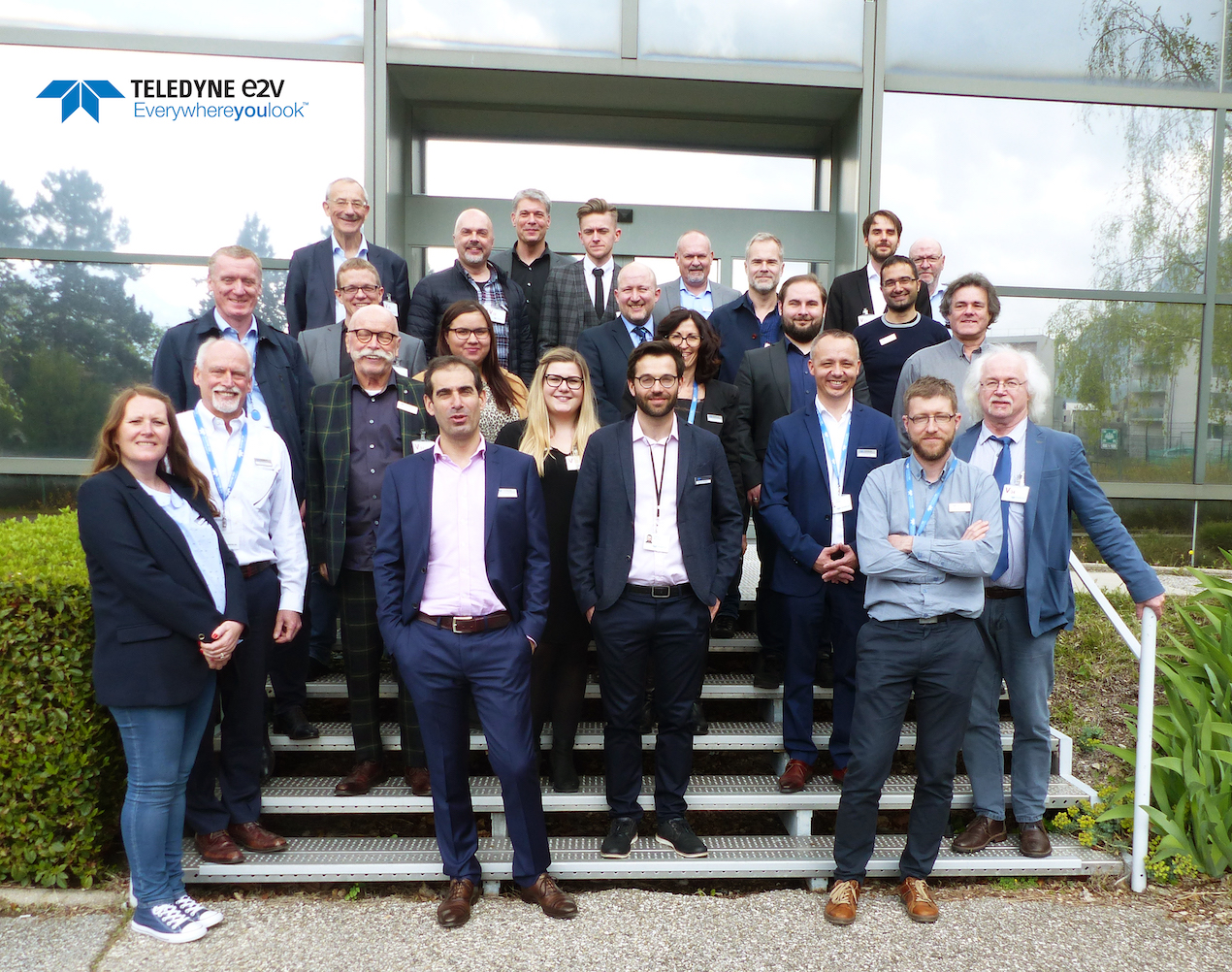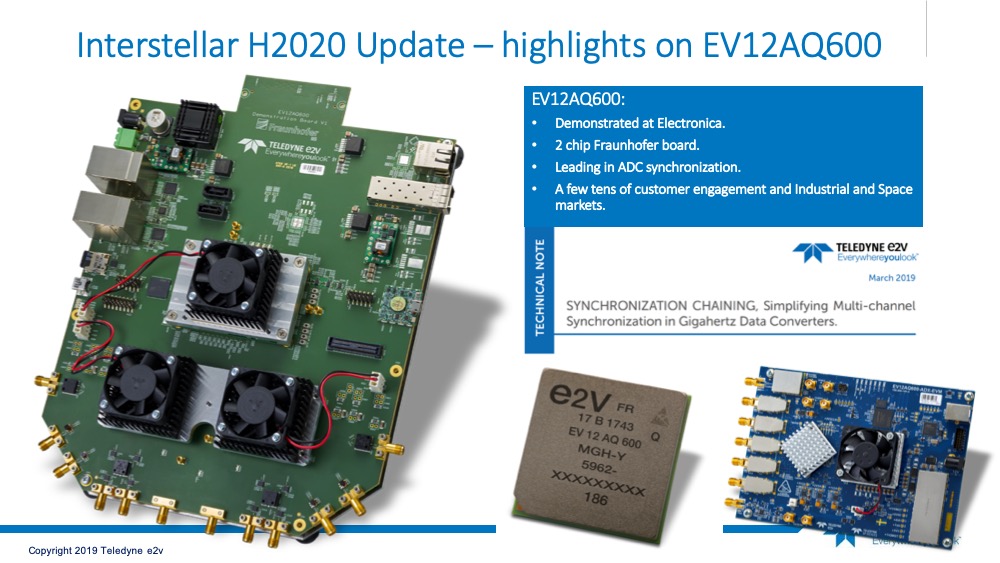 09. - 10. April 2019
electronica 2018, Munich, Germany
The team of Teledyne e2v is presenting a live demonstration of the EV12AQ600 ADC developed in the frame of Interstellar. The ADC demonstration board with 2 ADCs is shown. The trade fair is already a success for the project with a high number of pre-booked meetings with customers.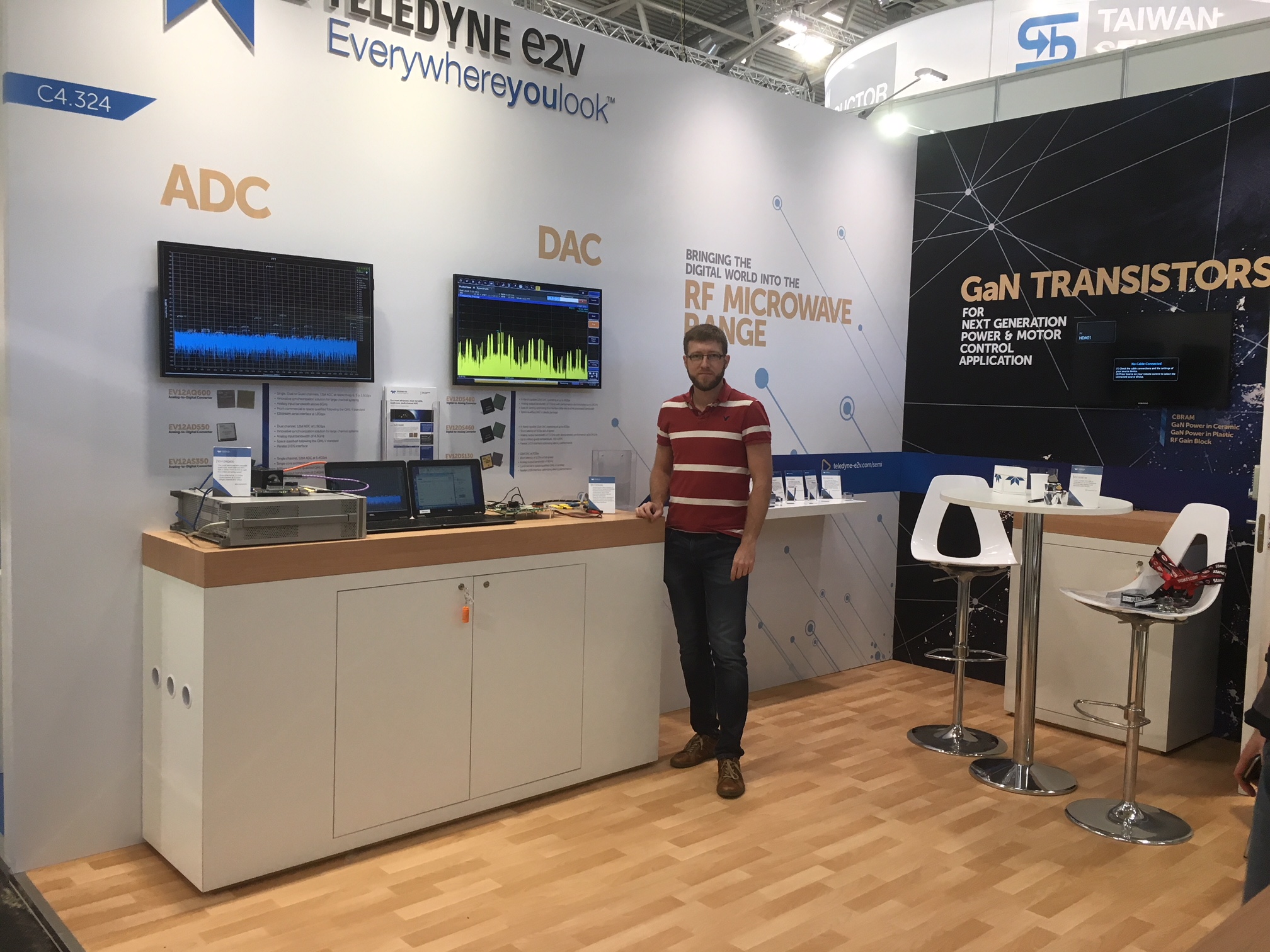 13. - 16. November 2018
AMICSA
AMICSA will be the first public demonstration of the EV12AQ600, the first of two data converters to be created under the Interstellar project. Alongside the demonstration, Teledyne e2v will be sending a videography team to create a video of this landmark event during the exhibition, which will be distributed via Teledyne e2v's social media channels following the event.
https://indico.esa.int/indico/event/222/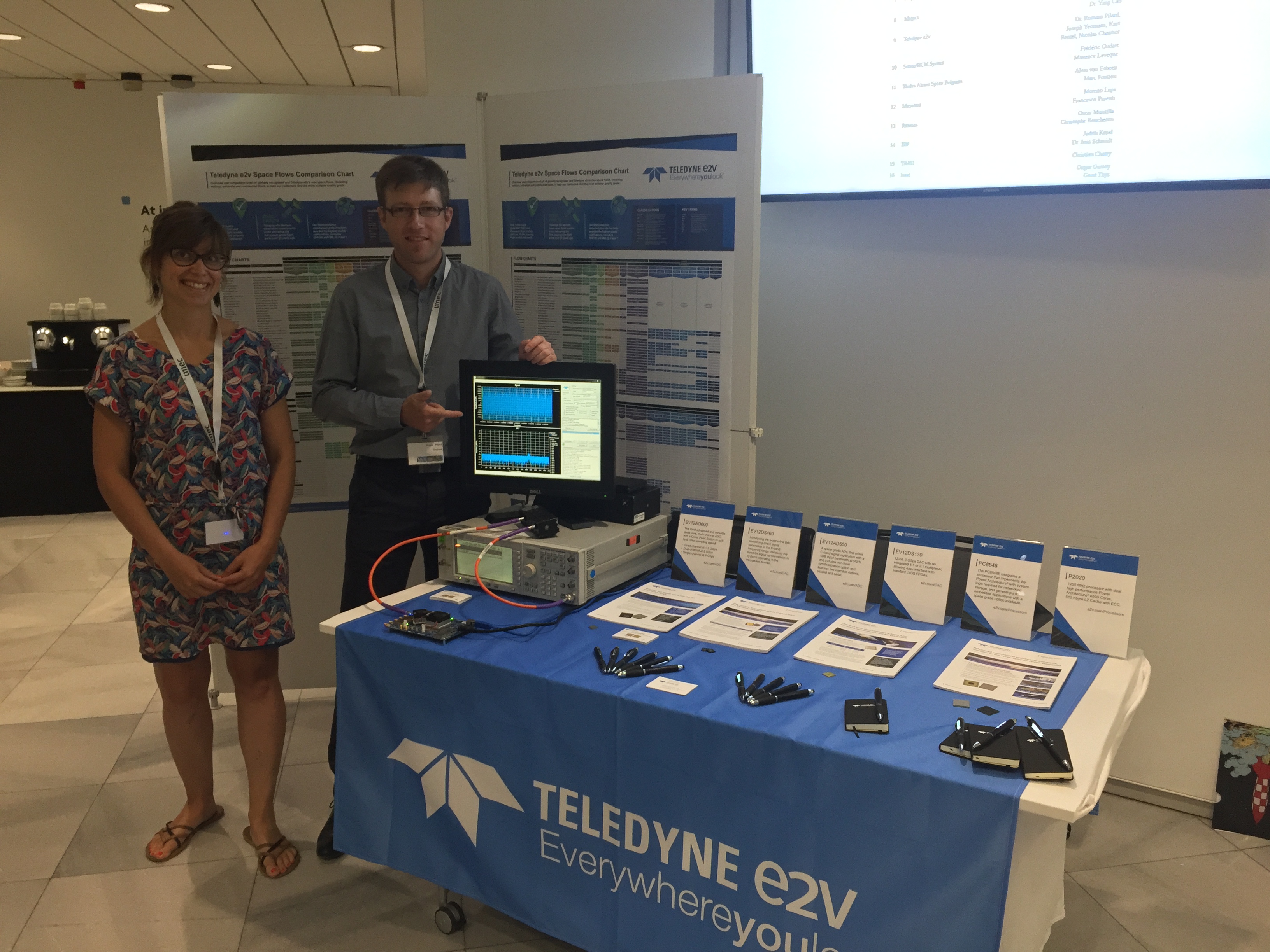 17. - 20. June 2018
Teledyne e2v Semiconductors Press Trip
Teledyne e2v hosted its first Press Trip in Grenoble 6 June, with confirmed journalists from multiple publications within Europe. The main topic of the Press Trip was the Interstellar project, with a tour of the manufacturing capabilities behind the EV12AQ600 developed under the Interstellar project.
6. June 2018
EV12AQ600 press release
Teledyne e2v announced the EV12AQ600 on 25 April, it is the first of two data converters to be created under the Interstellar project. The press release was distributed globally and coverage highlights include Electronics Weekly, EE News Europe and Techristic.
https://www.e2v.com/news/teledyne-e2v-announces-most-advanced-and-versatile-quad-channel-analog-to-digital-converter/
25. April 2018